SINGAPORE / 1 May 2020 –– AI-powered marketing platform EternityX has expanded its presence to Singapore with former-Yahoo executives Richard Andrew and Armay Guo appointed to key roles.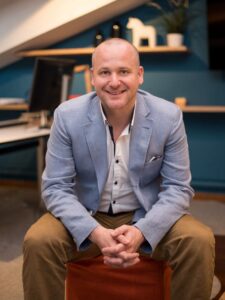 Established in China in 2018, AI-empowered marketing platform EternityX has since assembled an impressive portfolio of clients across the global luxury retail, hospitality, tourism, aviation and financial services segments, including names such as LVMH and Burberry, hotel giants HYATT, Hilton and Sheraton, Singapore Airlines, Visit Dubai, Agoda, and AXA among many others – providing clients with advanced programmatic advertising solutions.
Now, the firm has launched in Southeast Asia with a new outlet in Singapore, adding to existing offices in Beijing, Shanghai, Guangzhou, New York and its head-quarters in Hong Kong. According to EternityX, the expansion to Southeast Asia is intended to help regional marketing clients to target China's complex digital market as the country emerges from the global coronavirus pandemic, with expectations that the crisis will further accelerate the consumer shift toward online channels.
"China is beginning its recovery, with the state and private sector boosting consumers," said EternityX founder and CEO Charlene Ree, noting the $700 million worth of prepaid vouchers being issued to consumers by local governments. Further citing a recent McKinsey survey which found that nearly half of Chinese respondents were optimistic the local economy would bounce back in one to three months, Ree adds; "And the Chinese consumer is ready to buy!"
Driving EternityX's expansion will be a pair of former Yahoo executives, Richard Andrew and Armay Guo, who have respectively been appointed to the roles of managing director for Southeast Asia and Australia and regional head of business development. Andrew joins from advertising analytics firm Blis, where he most recently served as managing director for Asia, while Guo comes on board from an Asia sales director role with BrightCove.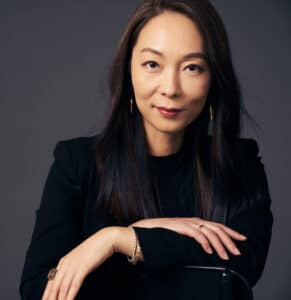 "I am extremely excited to be joining EternityX and use my strong understanding of the Asia market and deep knowledge of data driven marketing to drive the business to the next stage of growth in the Asia market," Andrew said, pointing to the travel and luxury sectors in particular as presenting an incredible opportunity. "During these challenging times brands are more and more focused on business outcomes to measure the success of their marketing initiatives."
Together the new recruits bring close to 40 years of professional experience to their new roles, including a lengthy period together at Yahoo in Asia, where among other roles Guo served as head of strategy for Southeast Asia and Andrew managed key account and agency relations for digital marketing solutions across APAC. Andrew also served as the Asia general manager for Amobee, while Guo was a one-time APAC regional partner director for Socialbakers.
On the expansion, Ree concludes; "Our highly advanced platform, professional insights and unparalleled inventory ensure we deliver the cost-effective, successful campaigns that international brands require to be top of mind with the China consumer. Our experience navigating the Chinese market makes us uniquely positioned to help international brands harness the full potential of China's pent-up spending demand as the country recovers from the Covid-19 pandemic."