EternityX, China's leading AI-empowered Martech platform has won "Annual Best Digital Marketing Platform" for empowering brands with data-driven, precisely targeted marketing campaigns, and Charlene Ree, the Founder, and CEO of EternityX, was honored to win "Annual Digital Marketing Influential People" once again with her outstanding strategic leadership at the 2022 Golden Mouse Awards.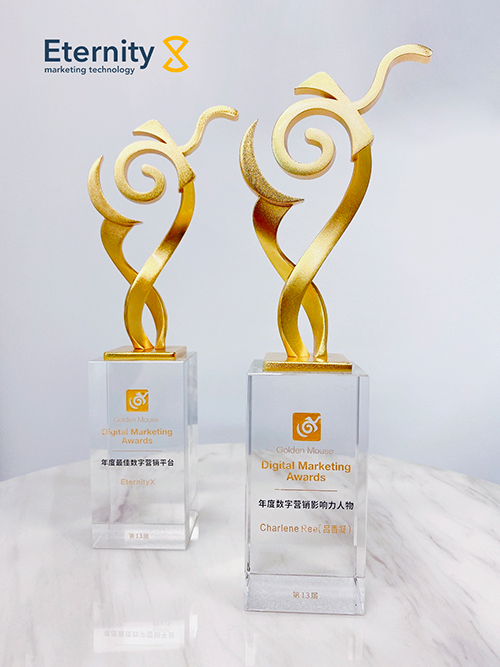 Trophies of "Annual Best Digital Marketing Platform" and "Annual Digital Marketing Influential People"
"Annual Best Digital Marketing Platform" – EternityX
EternityX, as a cross-border marketing platform, assists marketers to overcome the pain point of entering China's market to ensure a hurdle free marketing experience; and provides tailored, localized global digital advertising campaigns for Chinese brands to enter the international market. Meanwhile, EternityX also offers one-stop domestic marketing solution for Chinese enterprises.
EternityX 's proprietary AI marketing technology is dedicated in big data analysis of user consumption demand lifecycle while reducing data silo barriers, empowering brands with in-depth consumer insights ranging from audience interests, sites and apps preferences and consumption behaviors. Customizing marketing campaigns by segmenting content based on consumers' needs and preferences to build emotional connections with target audiences, leading to precise marketing campaign planning and execution, significantly increase brand awareness and sales conversion.
Placing advertisements at the right time and right platform, to effectively connect and convert global target audiences. 
"Annual Digital Marketing Influential People" – Charlene Ree
Guided by Charlene's strategic approach, in merely 3 years, EternityX went from a 3-person operation in Hong Kong to a global corporation with more than 65 strong team members across 8 offices. With her rich experience in digital marketing and knowledge in marketing technology, EternityX is now empowering global brands to make cross-border decisions with ease, and successfully address key issues faced by brands.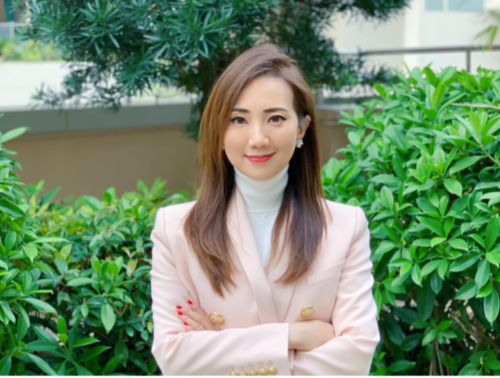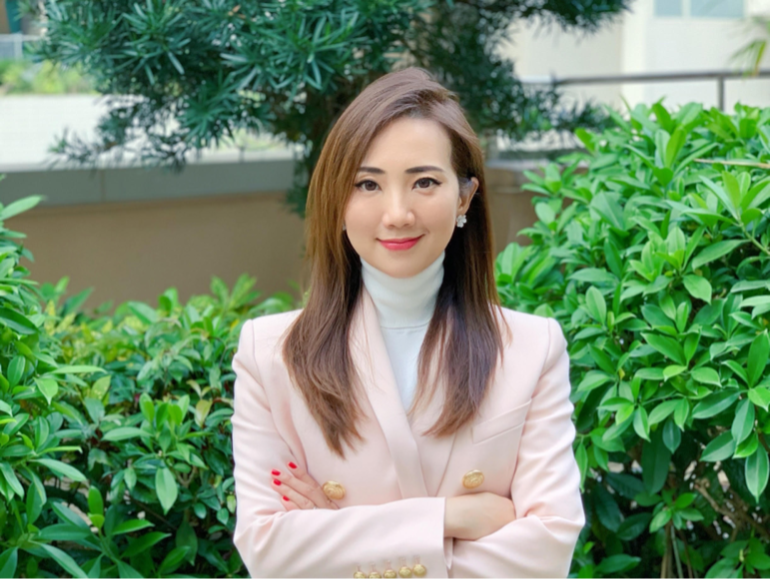 CEO of EternityX, Charlene Ree
As one of the leading digital marketing competitions and often referred to as the benchmark in the industry, Golden Mouse Awards not only represents a competition, a platform, and a link, but also the chronicler of our industry, the knowledge disseminator, and the connector of marketing ecology. Being recognized by this award symbolizes that EternityX, in aspects of product technology, service innovation, and strategic layout, has been acknowledged by the industry media.
In view of the pandemic, both the internal and external market environment has been changing rapidly. EternityX will continue to utilize its cutting-edge technology and data analytic capabilities to empower brands with sustainable and effective product strategies, and jointly explore the new potential of brand globalization.