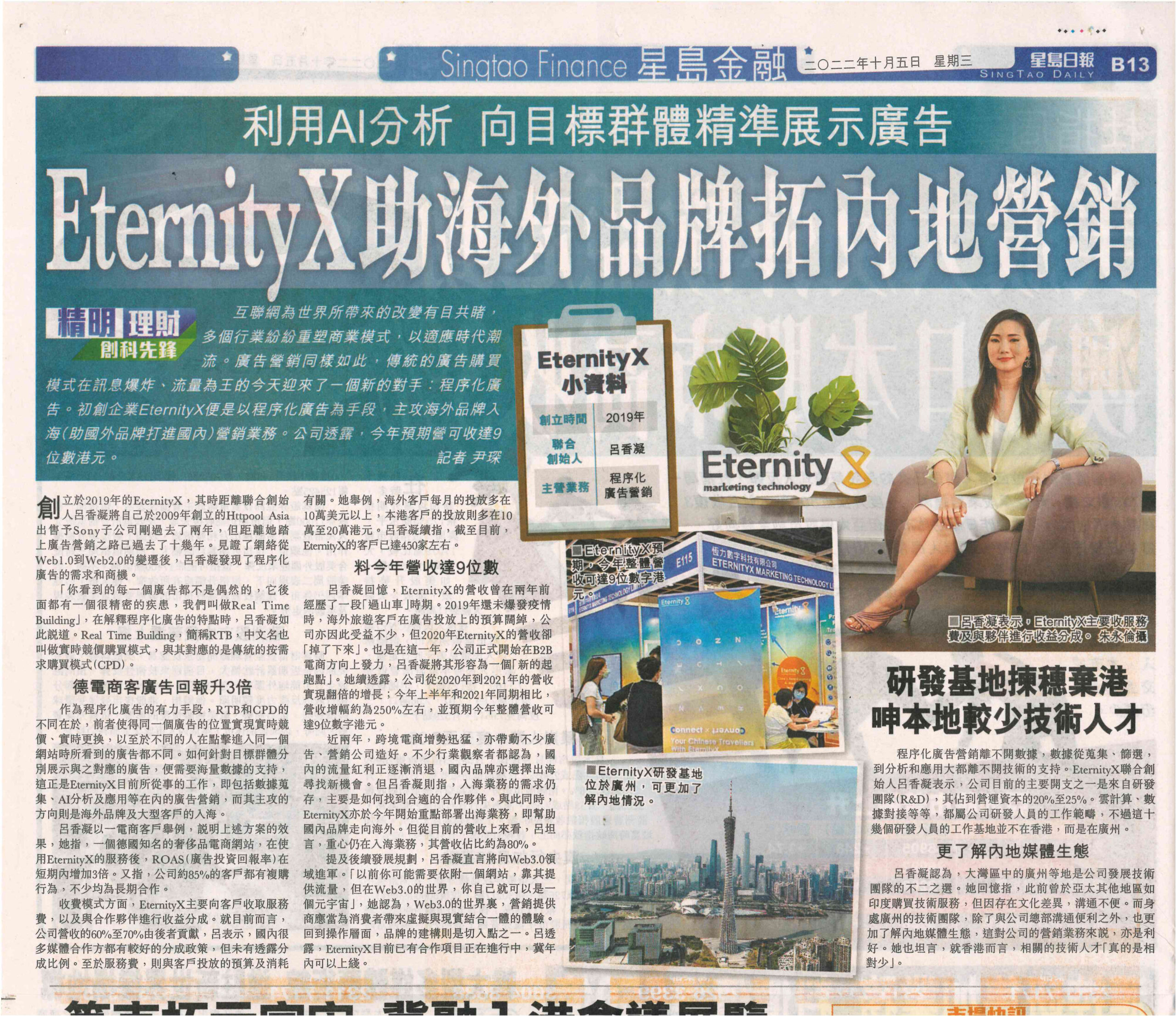 Our CEO Charlene recently accepted an interview from Sing Tao Daily Financial Page to share EternityX's growth story, its revenue model and future plans.

In the interview, Charlene explains that the key difference between programmatic advertising and its traditional counterpart is the use of real time bidding. She also shares how EternityX helped a German luxury brand to boost its ROAS by 3 times in a short period of time.
Amid the challenging times in the past three years, EternityX adjusted its business strategies to focus on B2B e-commerce clients and took the bold steps into Web3.