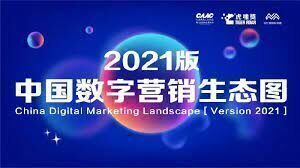 EternityX was listed in the three categories of the China Digital Marketing Landscape 2021, which is jointly released by the China Advertising Association of Commerce Digital marketing Committee, Tiger Roar Award Committee and Miaozhen Academy of Marketing Science.
The Marketing Landscape comprehensively presents the development and organizational framework of Chinese digital marketing landscape. By handpicking the most representative and trendsetting brands and cooperation, marketers and brands could effortlessly have a full understanding on development and ecosystem of China digital market, hence identify the most suitable marketing tools for their company, ultimately achieving a more effective digital marketing planning and maximize the actual campaign results.

In view of the emerging significance of data amidst the trend towards digitalization in marketing industry, this year's segmentation focuses on "data and tools" as one of the three major pillars in order to help marketers choose data, tools and solutions correspondingly.
The China Digital Marketing Landscape is divided into 3 major sections, 16 major categories, and 93 subcategories. EternityX was selected in the following categories.
Service and Management – Programmatic Services – Trading Desk
Data and Tools – Third Party Tools – Data Trading Platform
Data and Tools – Data Analysis – Data Analytic Tools
Data and Tools – Data Analysis – Marketing Campaign Analysis
Data and Tools – Data Analysis – Marketing AI
Contacts and Content – E-commerce Platforms – E-commerce Marketing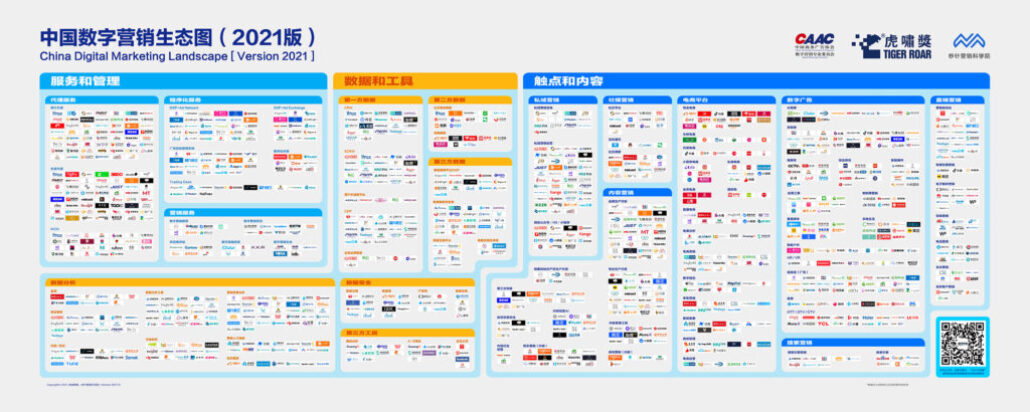 Press here to download The High Res "China Digital Marketing Landscape 2021 Edition"