China's acclaimed pragmatic AI marketing technology platform, EternityX Marketing Technology Limited (hereinafter referred to as "EternityX"), announced that the renowned CCTV corporate talk show "Credit China" (信用中国)has invited their CEO Charlene to share the brand story and philosophy of EternityX, as well as how she leverages the "She-Power" in the workplace and hits all the significant milestones along the way.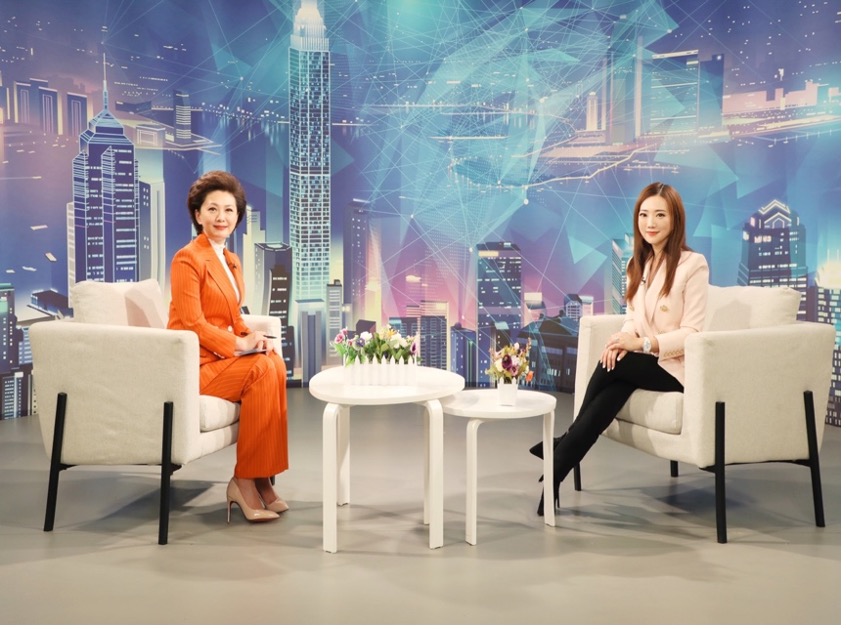 EternityX's CEO Charlene Ree and famous CCTV's host Hai Xia
Charlene is an established digital trailblazer and a tech entrepreneur with over two decades of experience in the digital advertising industry. Prior to founding Eternity, Charlene has spent time in various international digital media agency in HK and New York including Yahoo! , IPG and Publicis Groupe, served over 3,000+ global brands. In merely three years of time, EternityX has expanded from a team of three to an international enterprise with 9 global offices, 60+ employees and performed over 2,500 campaigns for 400+ advertisers.
Empowering Cross-Border Data Driven Business Decision
EternityX Provides Comprehensive Marketing Solution for Marketers and Brands
Charlene Ree studied and worked in the States in her early years and went to Hong Kong after graduation. With her knowledge on overseas advertising, she was very optimistic about China's development on digitalization at that time. However, with the asymmetric information among companies in China and rest of the globe, it causes communication barriers and discrepancy of expectation when executing marketing campaigns for clients. This inspires the Hong Kong-based female entrepreneur to found EternityX, which empowers Chinese and overseas brands by integrating data technologies with openness, diversity and innovation in their brand DNA, hence bringing lifelong value and revenue to their business.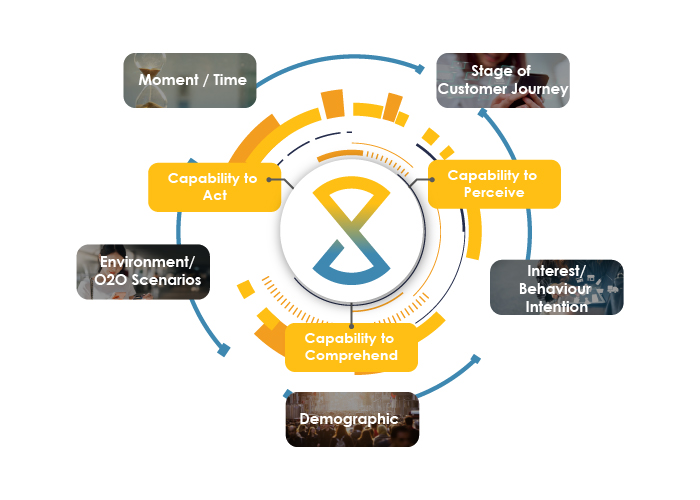 EternityX Proprietary Data Platform Combines 3 Capabilities and 5 Dimensions Analytic Power to Effectively Target Consumers
Through EternityX's Proprietary AI algorithm, they could analyse the big data of high spending user's consumption demand lifecycle accurately, empowering brands with in-depth consumer insights ranging from audience interests and consumption behaviours. Then, EternityX's professionals could customize marketing campaigns by segmenting content based on consumers' needs. This enables precise marketing campaign planning and execution, which significantly increase campaign effectiveness by at least 20-30% and reduce up to 80% of labour waste.
"Brand & I" – Building Emotional Connections Between Brand and Consumers
Regarding brand building, Charlene said, "brands and consumers are in co-dependent relationships from purchasing to building up loyalty, and turning into the endorsement of the brand, or even becoming one with the brand."  For that reason, EternityX would like to build a perpetual and advanced marketing technology platform to empower brands for better connections and transforming customers, hence developing a long term and reciprocal relationship", she added.
Women Entrepreneurship: Charlene's Dedication to Present "She-power" in Male-Dominant Industry
As an epitome of women entrepreneurship, Charlene constantly learns and evolves from balancing the tasks among family, work and personal interest. She often encourages her own employees to explore their own core values and reckons it is important to find one self's own core value and get ahead of themselves.  The woman-led martech company has 48% female employees, and over 70% are in senior management roles. Being a woman in tech, Charlene is committed to lead EternityX to close the gender equity gap and integrate diversity in all levels. EternityX values their talents regardless of their ages, genders, and nationalities.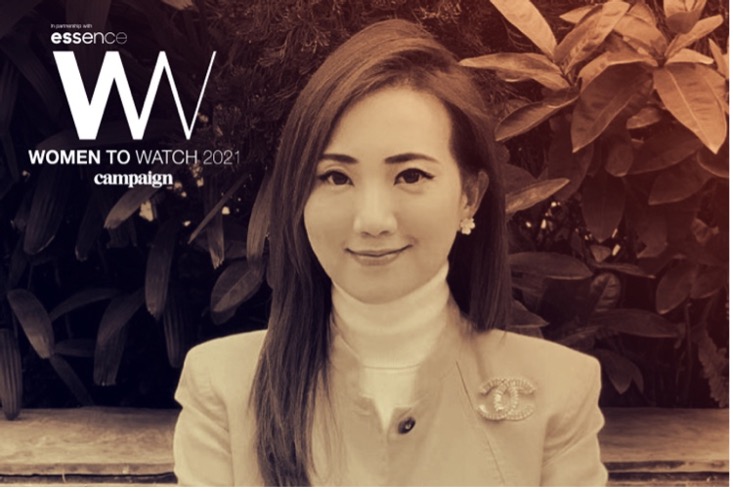 Last but not least, as a China marketing thought leader herself, Charlene is often invited as speaker for conferences, events, panel discussions and webinars on a wide range of topics.  For instance, in the Women in Tech Panel Discussion, co-hosted by HK Innovative Technology Development Association and monthly magazine JESSICA, Charlene shared her own experiences as a women business leader in the work field of IT, breaking the gender stereotypes, and encouraging young businesswomen to believe in their capabilities and fight for what they deserve. Charlene has also gained the Greater Bay Area Outstanding Women Entrepreneur Awards 2021 and listed as Women to Watch 2021 from Campaign Asia.
About EternityX
Connecting regional and international brands with the Chinese market, EternityX is an award-winning AI-empowered open-to-connect marketing technology platform. With advanced multi-dimensional audience profiling to comprehend audience needs throughout the consumer journey, we can precisely reach your consumer through premium sites & apps programmatically. Our international team offers one-stop customized solutions everywhere, helping marketers overcome all obstacles and build a business intelligence strategy that increases brand-consumer lifetime value and maximizes campaign effectiveness. For more: https://eternityx.com/