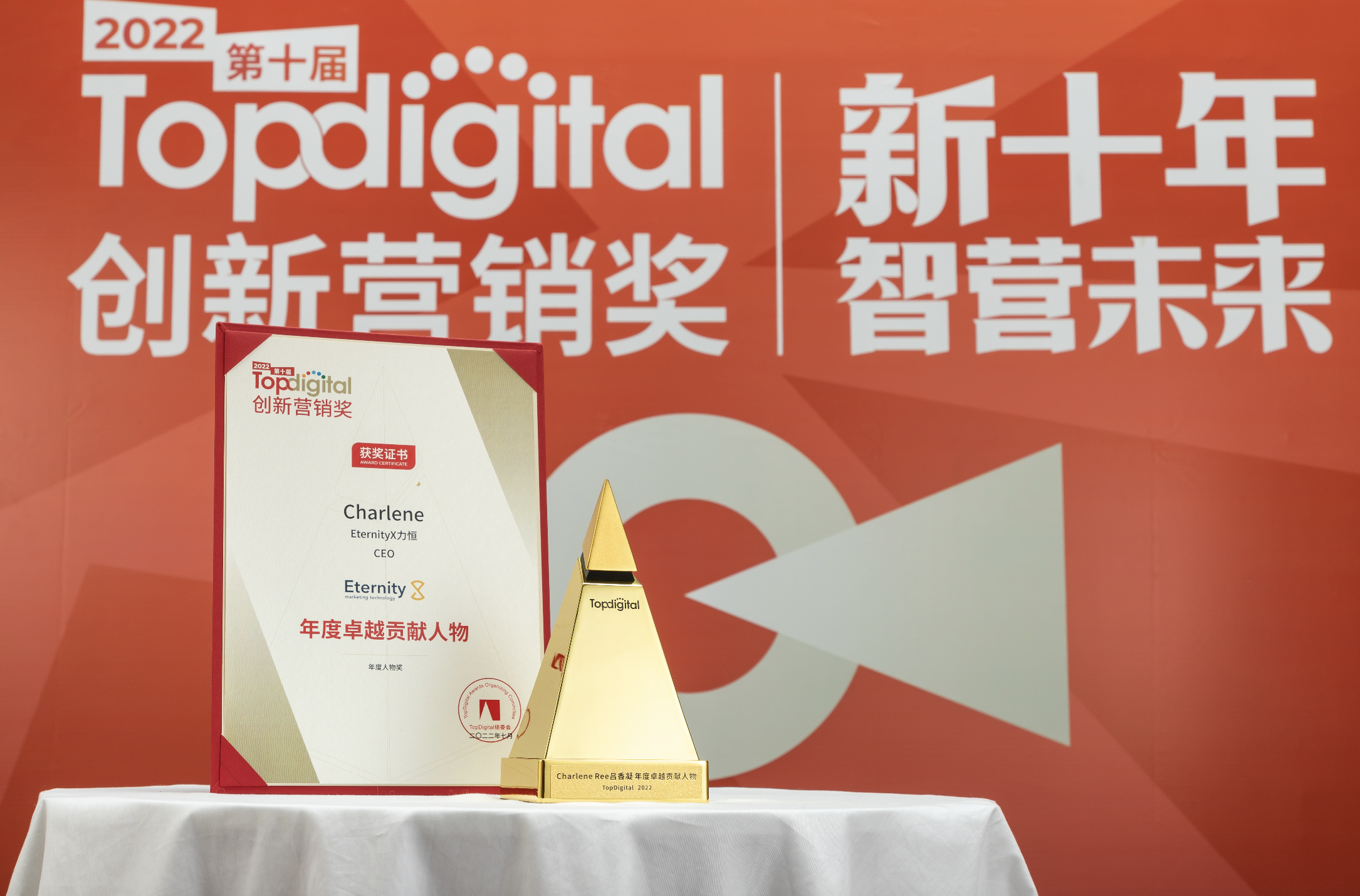 14 July 2022, with the 10th TopDigital Innovative Marketing Ceremony in Shanghai coming to an end, the results of the much-anticipated Innovative Marketing Award were officially announced. The award honors innovative brands, marketing agencies, and influential figures who accomplish great success in marketing strategy, creativity, and technology. At the ceremony, EternityX CEO Charlene Ree, who is a great leader with outstanding contribution in the digital marketing realm, won the Outstanding Contribution Award out of all 660+ companies with 2904 projects they have contributed!
EternityX has grown steadily under the leadership of Charlene, who is the leader of the team and an established digital trailblazer with in-depth knowledge of marketing technologies and vast experience in the digital advertising industry. In 2021, Charlene pivoted the business's service offerings from core programmatic advertising to "Growth Hack" centric end-to-end digital advertising solutions by developing eight digital advertising solutions and positively empowered cross-border brands to have sustainable growth, eventually achieving a 150% revenue growth between 2020-2021 for the company.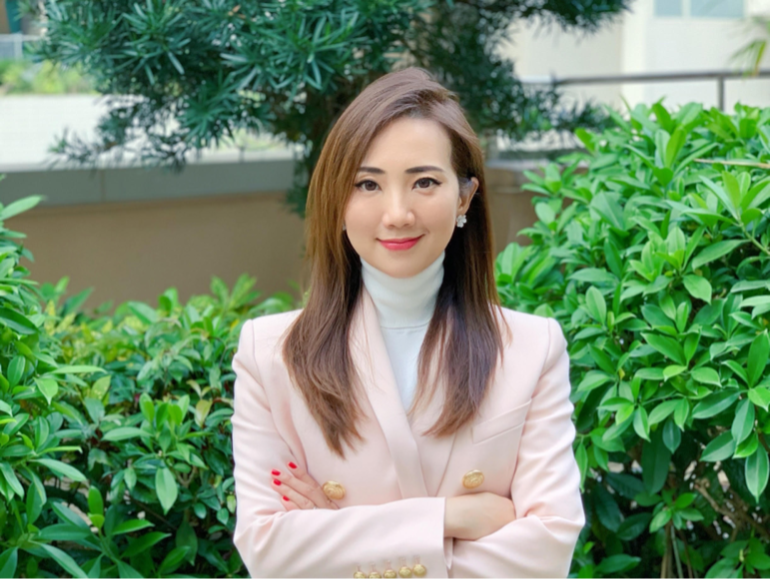 From Charlene's perspective, not only should the company cares about the development of technology and business, but it is equally important to empower brands to form emotionally connections with their consumers and ultimately achieve conversions. Brands and consumers are always in co-dependent relationships, from purchasing to building loyalty, turning into the endorsement of the brand, or even becoming one with the brand, i.e., "Brand & I". With that in mind, EternityX is dedicated to empowering brands to better connect and convert customers, hence developing a long term and mutually beneficial relationship.
Meanwhile, Charlene actively participates in industry events and conferences, engages in dialogues, and enhances the industry's understanding. Her current business focus is to close the gaps in cross-border marketing by fostering the inbound and outbound communications between China and GBA regions and ultimately empower brands to excel in both markets. Charlene also emphasizes the importance of establishing emotional connections between brands and consumers, advocating the concept of "Brand & I", promotes equal rights within the company, encourages employees to unleash their potential, and promotes outstanding young people to take on senior management roles. Currently, more than 70% of the senior management of EternityX are GenZ and Millennials. She also arranges regular training and talks for her employees, encouraging them to acquire industry certificates quarterly, and helping them to keep abreast with industry skills and knowledge.
Under marketing evolution and consumption upgrades, Charlene will continue to lead EternityX to innovate the marketing trends and assist brands to achieve precision marketing. With the support of its data-driven platform, EternityX will continue to explore new marketing strategies and empower brands to reach their marketing goals efficiently in the future.