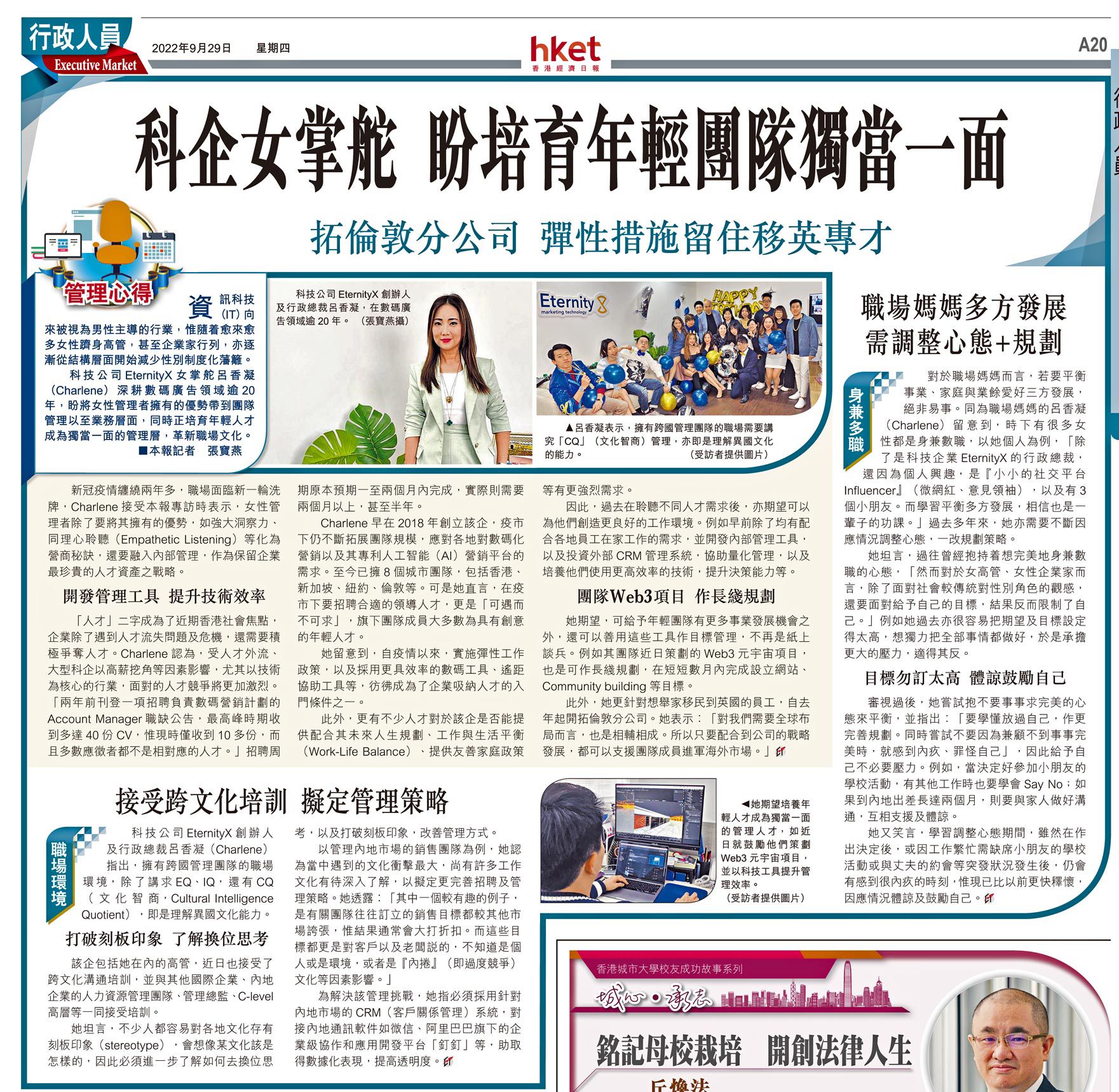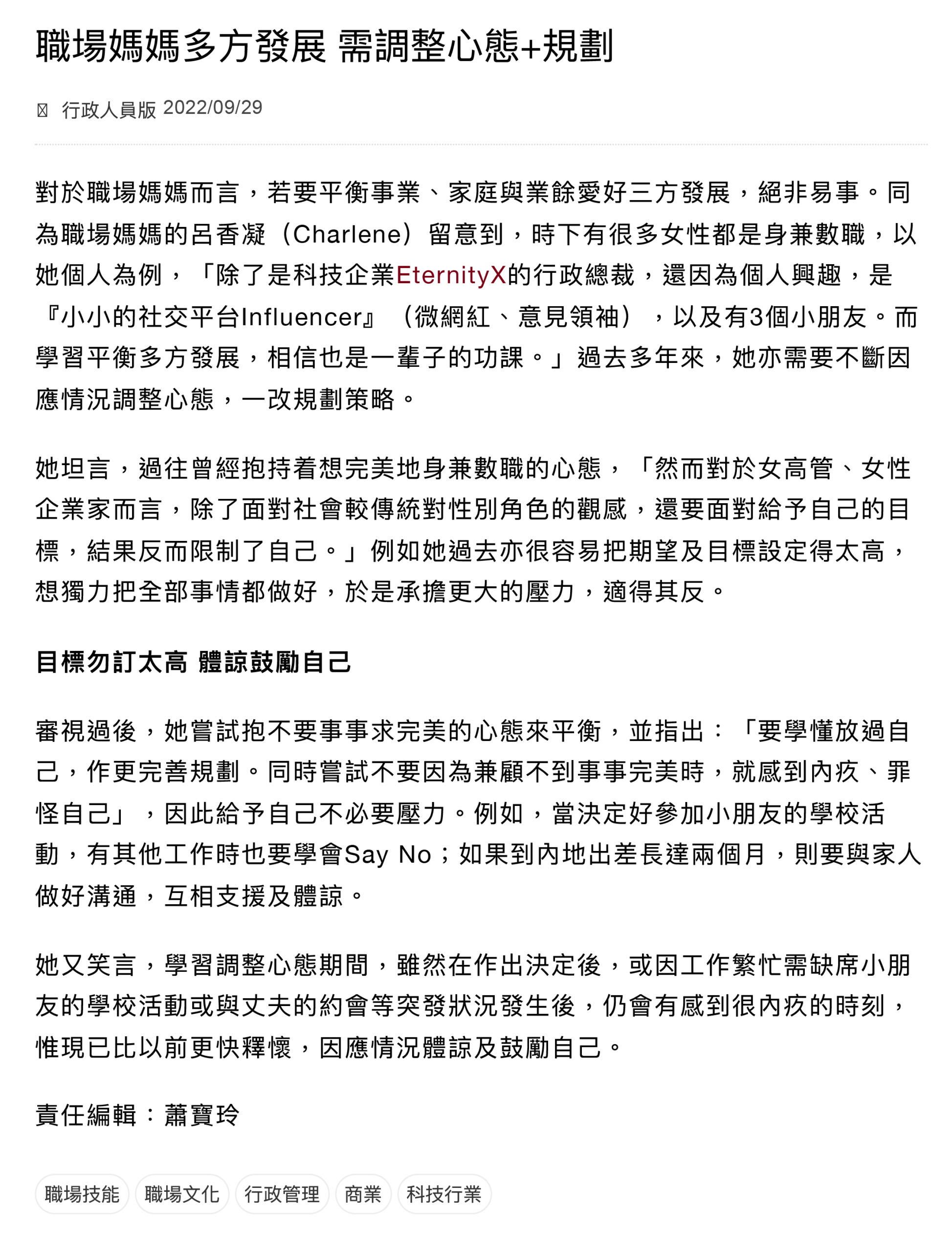 Our CEO Charlene recently accepted an interview from HKET Executive Page to share as the chief commander in a tech company, how she nurtures and retains young talents in the tech field by providing flexible working hour policy, internal management tools and external CRM systems to streamline the work processes and reduce employees workload.  She also encourages teammates to proactively explore new projects, including the recently launched Web3 solution, which provides clients with all-rounded services to migrate from Web2 to Web3.
Besides, she also reflects that as the company's leader, she encourages the top management team to join cross-cultural communications training workshops to break the stereotypes and constantly optimize their management strategies. 
Last but not least, she advises working moms should avoid setting unattainable goals of perfectly balancing work, family and social life because aiming too high will give them too much pressure and ultimately limit their ability to breakthrough and achieve a better result.