As China continues to make good progress tackling the pandemic, the Chinese government is further easing restrictions on travelling and has given the green light to resuming cross-provincial tour groups. With a strong desire to travel again after months of lockdown, Chinese travellers are growing in confidence and desire.
To address this rise in domestic tourism, we collaborated with Wuxi Sunac Wanda Vista, a heritage-themed hotel, to target tourists from affluent cities such as Jiangsu, Zhejiang, Shanghai, etc. who have shown great interests in travelling to different provinces within China. EternityX offered a complimentary advertising package, worth over RMB100K, that includes video, social, programmatic, content seeding and precision targeting, to successfully boost the hotel's brand presence and occupancy rate.
Short video to stimulate desire for domestic travelling
Traditional / Placement marketing are no longer the only technique for business promotion, as the digitally savvy audiences are spending much more time consuming content on their digital devices, hence brands should ensure they are familiar with and allocating the necessary budgets / focus to digital advertising.
For the social element of the campaign we hand-picked our KOL "Uncle Bear", an experienced traveller blogger/KOL, based on his audience demographics and psychographics to ensure they would match our target audience. Uncle Bear helped to produce customized video content for the Wanda brand enabling would be travellers a glimpse of the rich heritage of the city and the luxury the hotel has to offer. Wuxi Sunac Wanda Vista is surrounded by beautiful mountains and lakes, elegant and sophisticated, designed to embody the stunning Jiangnan landscape, the culture and spirit of the local community just like the rest of Wanda's hotels.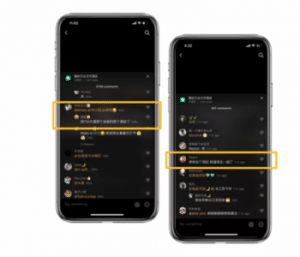 In addition to featuring the hotel, Uncle Bear's video also featured Wuxi, the city that sits along the Yangtze River, by showcasing its magical sights and sounds, and allow viewers to experience the unique architectural wonders that Jiangnans has to offer. The videos also features unique amenities of the hotel such as taking a ride on the traditional
The launch of the video sparked significant interest on Douyin, highlighting Wuxi as the ideal destination for domestic travelling and using a subtle approach via the KOL influencers to spark the travellers' inner desire to stay at this luxurious hotel. The video gained more than 2.3 million views in less than 2 weeks, surpassing an engagement rate of 11%, accumulated over 26,000 specific hotel-related searches and 96% of comments received were positive.
Creating media worthy content for target audience
Integrating our programmatic advertising technology and the captivating video content, we reached our target audience precisely, reducing ad waste whilst leveraging the platforms AI optimizing capabilities to maximise the campaign performance. What worth mentioning is, even before any optimization had started, exposure and conversion rate had already surpassed our initial target, among them, conversion rate had increased 4-folds. The video had more than 3 million views by the time the 5-day campaign had ended, reaching around 1.8 million target audiences, 44% higher than expected and 280K of engagement.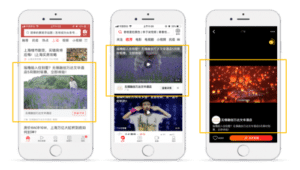 Leveraging geo-targeting, we focused delivery of our video to audiences in Jiangsu, Zhejiang and Shanghai area, aged between 25 to 55, spending more than RMB10K per month and who were always enthusiastic about travelling. According to our data insight, exposure rate and CTR in Shanghai was the highest among the three cities. We also applied keyword retargeting phrases such as road trips, family trips, luxury vacations, etc. to boost reach and engagement rates amongst the qualified audience.
Nominal Investment, Powerful Return
As an official global partner of ByteDance, EternityX has been devoted to empower marketers worldwide to precisely identify and reach their target audience.
In today's China digital landscape, consumer behaviours are changing and reacting to the new normal, whether it's shift from offline to online or how and who is influencing purchasing behaviours, more and more people are all relying on the digital world in their everyday lives. With a dramatic rise in consumption of short form video as well as large proportion of digital savvy consumers seeking recommendations from KOLs, it is time to leverages these trends. Integrating programmatic technology, campaign results is able to achieve maximum optimization.