EternityX's CEO – Charlene's NFT Profile
If we must name the most sought-after trend in 2021, NFT[1] is undoubtedly the winner that captured the world's attention. There are several reasons to justify why brands love to use NFTs in their marketing strategies.
1. Expanding young audience fanbase, and increasing their brand loyalty
Launching a NFT can boost a brand's image for existing customer base while also attracting a whole new generation of audiences as it shows that the brand is on top of the current trends and speak the same language as the existing and new fans (especially the highly desirable vibrant, trend-setting Gen Z and young millennial consumers).  Tapping into these vibrant communities can lend credence to branded initiatives, be recognized as a force to be reckon with in the new era, resulting in increased effective in reaching targeted audiences.
2. Adding unique value to the product and redefine engagement
NFTs present the opportunity to intimately connect with consumers through a piece of IP that can appreciate over time and become cherished heirlooms for them.  Given the unique and bespoke characteristics of NFTs, owning NFTs of a brand can mean elevating consumers' experience and the new ability to express and define themselves to the world, gaining access to exclusivity, and/or becoming part of important communal experience.  These are all factors that are of uttermost priority when making purchasing decisions for the important young demographic audiences. Brands can become far more collaborative with their customers and reward them for their loyalty and attention like never before.
3. Understand better your core audiences
As we are moving to a cookie-less internet with more restrictions on data tracking, it is even more difficult for marketers to obtain data from marketing campaigns in order to engage with the right target audiences.  NFTs provide an excellent opportunity for brands to collect and expand on the first-party data from NTF owners and their behaviours and preferences.
4. Providing a new revenue stream
NFTs are a new revenue stream and engagement tool for brands and the perfect way to drive online sales to brick-and-mortar-stores traffic. This business model eliminates business friction like shipping costs, rent, and storage costs. And since NFTs could be anything digital in different forms, brands are no longer restricted to offering just physical products or services, but virtual products too.
Many of the world's most well-known brands across various industries, such as Nike, Alibaba, Visa, Mattel, Taco Bell, have already dipped their toes in this trend. Creating buzz and hype through these NFT-related marketing campaigns might be a low-hanging fruit for these brands with their sizable capitals and well-established fanbases, however, for many emerging brands, it is easier said than done.
To help brands dip their fingers in this tempting NFT pie, it is important to identify and understand the target audience segments before designing and launching NFT related marketing campaigns.

In addition, brands should utilize existing effective marketing approaches, such as featuring influencers (KOL/KOC), to incorporate in their NFT-related marketing campaigns.  For marketing campaigns involving NFTs, it is important to find a KOL/KOC that is credible and knowledgeable on NFTs, but more importantly, their images must resonate with the brand's target audiences.
It is also important to remember that one of the absolute key ingredient underlying NFT related campaigns is about engaging with your target audience, or in another word, fan community management.  This is in many ways similar to managing successful social media presences or launching successful social media campaigns – creating that passionate, enthusiastic community fan base.  Active, engaging communication between the brand and its audience base is what separate highly successful social media presence or campaigns from the rest, and the same applies to NFT related campaigns.  Only with continuous post-campaign launch engagement will the NFT creates long-term and amplifying value within the brand's community. 
EternityX has established a strong influencer network in China.  Taking examples of a world famous gaming company we worked with recently, in order to promote their new game in the China market, we have identified desired target audiences as 18-40 years old who are interested in gaming/console games in Tier 1 cities by analysing their gaming interest, online behaviours and keywords targeting.  We then further targeted them with splash ads & native videos in Douyin and WeChat and deployed mainstream gaming KOLs to share game review to drive UGC discussion, creating continuous, active engagement and communication within the brand's target audience base and community. The combination of these marketing strategies resulted in 15% more quality traffic to the game site than expected.
With any marketing campaign, the ultimate goals are to drive sales, increase brand awareness and gain in-depth insights into your core customers. Utilizing NFTs combined with powerful digital marketing strategies, such as KOL/KOC and carefully planned continuous engagement management approach, can provide a new effective avenue to achieve such goals.  However, NFTs will change the way we look at a typical consumer journey. Consumers will want their digital experiences and physical experiences with a brand to feel intertwined.  Further, the NFTs involved in the marketing campaign need to be desired, and brands will need to make sure they understand what their target audiences value, what "idiosyncratic assets" matter most, and formulate long-term engagement plan around the NFTs.  This also means data analytics to understand and reach consumers will become more important than ever.  Technology such as EternityX's new service – ID Space, can assist marketers to precisely target audiences that are interested in NFTs in the cookie-less digital environment.  This enables brands to unify their digital consumers' life cycle data across devices and create a comprehensive consumer profile, strengthening any data intelligence that the brands can gleam from NFTs and in the physical world. This in turn helps to amplify the feature of the brand's NFTs and retrieve useful insights for creating and powering new NFTs related campaigns.
Incorporating NFTs in marketing campaigns is just the beginning for brands. Ultimately, NFTs are ways for brands empower next-level of engagement, one that lasts and create more than advocacy. Owning NFTs of brands, which can be viewed as "piece" of the brand, will provide endless opportunities for consumer to enhance their experience with a brand or access to a brand.  Marketers will need to keep exploring, learning and work with experienced partners to adopt NFTs as one of the overall marketing strategies to stay connected with today's consumers
How do Brands Utilize NFTs in Their Marketing Campaigns?
As mentioned above, just by observing how the major brands such as Nike, Alibaba, Visa, Mattel, Taco Bell are swimming with the tide of NFTs and using them in marketing, they can generally be grouped into four main approaches.
1 . To Sell
Many international brands started to mint their own NFTs and they cleverly combine the features of their physical products along with virtual possessions to arouse consumers' purchasing desire. An example is Nike. They have patented shoes as NFTs called CryptoKicks in December last year, which allow users to create customized virtual sneakers that may then be manufactured in the real world.
Another example of a pioneer in the NFT world – Alibaba, also showed its aspiration in the NFT market by selling a limited collection of mooncake NFTs on Tmall for the Mid-Autumn Festival. Alibaba ended up selling out all 50 copies of the NFT through a lucky draw over a weekend, and the buyers can also receive a box of actual mooncakes. These successful implementations of NFTs smartly blur the line between physical and virtual, yet capitalizing on monetization opportunities while promoting their brand towards the younger audiences.
2. To Buy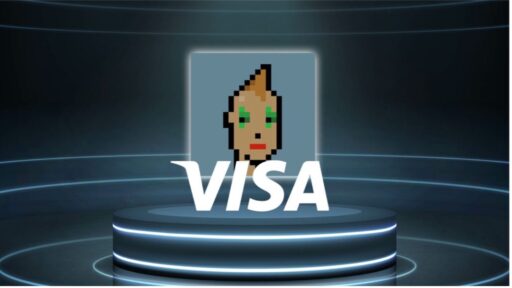 Visa is one of the latest world famous company jumping on the NFT bandwagon as an NFT collector. The financial giant announced the purchase of a "CryptoPunks", the NFT-based digital avatars, for nearly $150,000 in Ethereum. By joining the community of CryptoPunks Owner, Visa is building a positive brand association with highly influential people in the FinTech and payments sector which aligns with their brand's value.

3. To Collaborate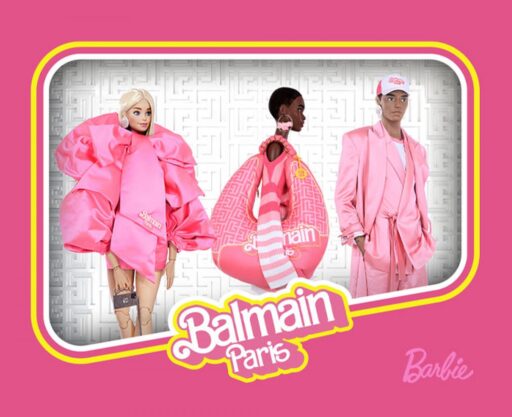 NFTs are one of the innovative forms of products that inspire unexpected brands' collaborations as it opens up the possibility to create something unique virtually. After all, NFTs could be in any form and your brand is no longer limited to offering physical products. Mattel-owned Barbie is dipping its toes into the NFT world with three unique NFTs of its Barbie and Ken avatars styled in the designs by the French fashion house Balmain. The buyer will also receive real-life, Barbie-sized Balmain pieces in the real world.
4. To Contribute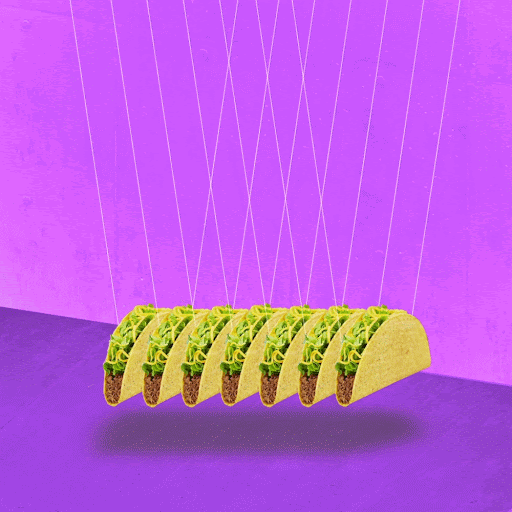 The fast-food brand Taco Bell announced early last year that they are issuing taco-themed GIFs and images on NFT marketplace Rarible. All the proceeds will go to the Live Más Scholarship through Taco Bell Foundation, which supports young people's education. The Taco Bell NFTs were also another perfect example of combining the digital and physical worlds by providing a US$500 electronic gift card for the token buyers. This campaign has garnered increased reputation and following for the brand. 
[1] NFTs refers to the non-fungible tokens, they are digital assets built from the same programming as Bitcoin and Ethereum, only they are unique, irreplaceable, and non-interchangeable. NFTs are only allowed to be possessed by one owner at a time and the transaction records are highly transparent on the NFT. This unique encrypted system makes it easy to verify the ownership and transaction records between owners, it even allows the creator to store the specific message or sign their work by including their signature in the NFT's metadata. 
(Reference Images are retrieved online)