As the new year approaches, let's have a trip down memory lane with us and see what we achieved in 2022!
Campaign Asia-Pacific
"Women to Watch in Greater China" – Cecilia Cheng
EternityX started 2022 off on a good note with a great news – Our Executive Director Cecilia was being listed as one of the Women to Watch Greater China 2022!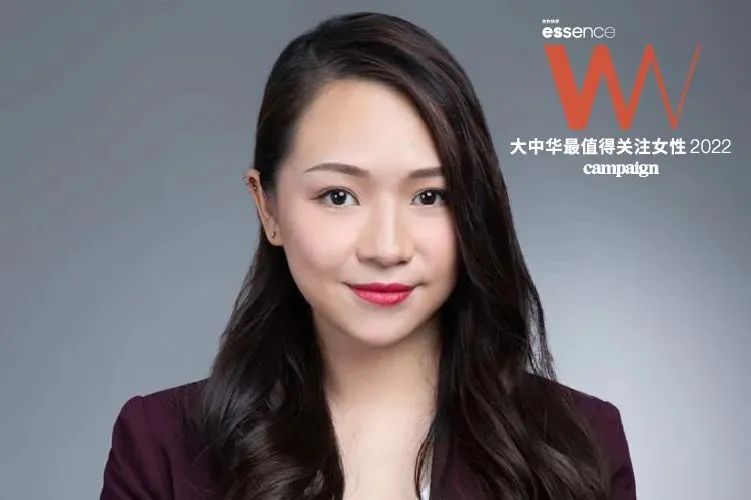 MadTimes' Coverage on How Korean Brands Can Enter China's Market
In January, Charlene accepted an interview from MadTimes, highlighting EternityX's competitive edge on utilizing AI-based solutions to help Korean brands to enter China market and provide insights on what brands should consider when finding a suitable partner in China.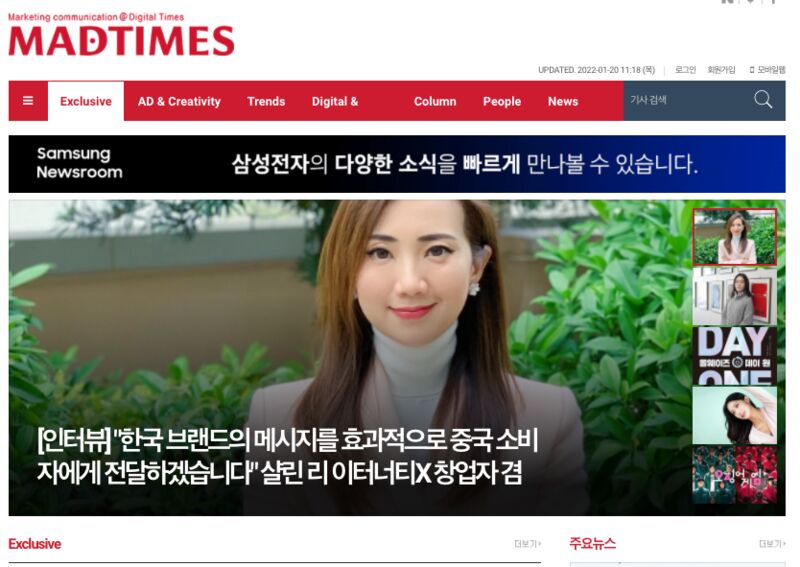 Charlene's Sharing on CCTV "Credit China"
CCTV has invited our CEO Charlene Ree to share cross-border marketing insights and brand philosophy of EternityX as well as how she leverages the "She-Power" in the workplace and hits all the significant milestones along the way.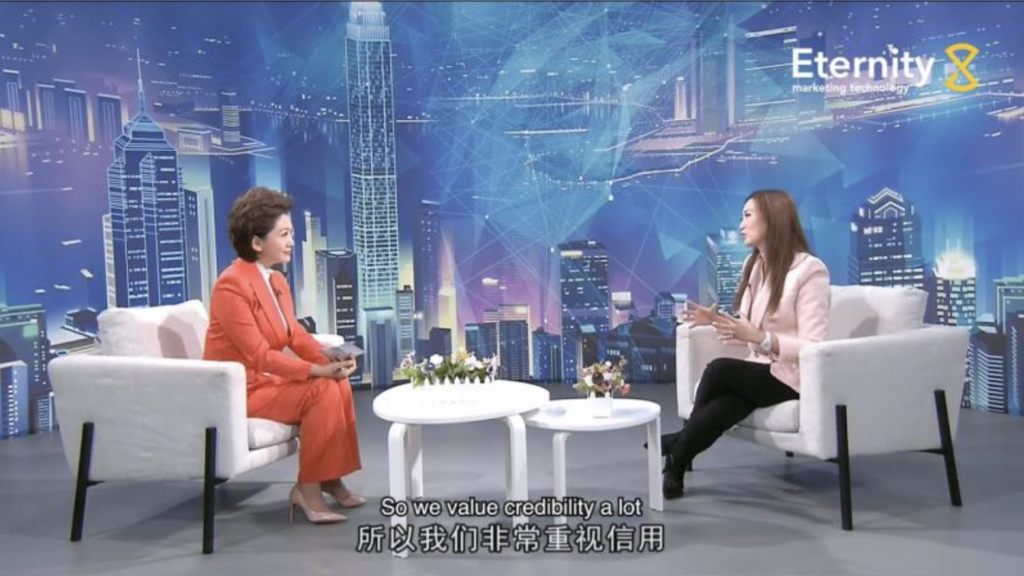 IAB's Webinar – Future Proof Your Marketing in the Age of Privacy
EternityX was glad to have our special guest: leading lawyer Kevin Duan from Han Kun Law Office, to share how marketers should stay compliant with Chinese Data Privacy Law.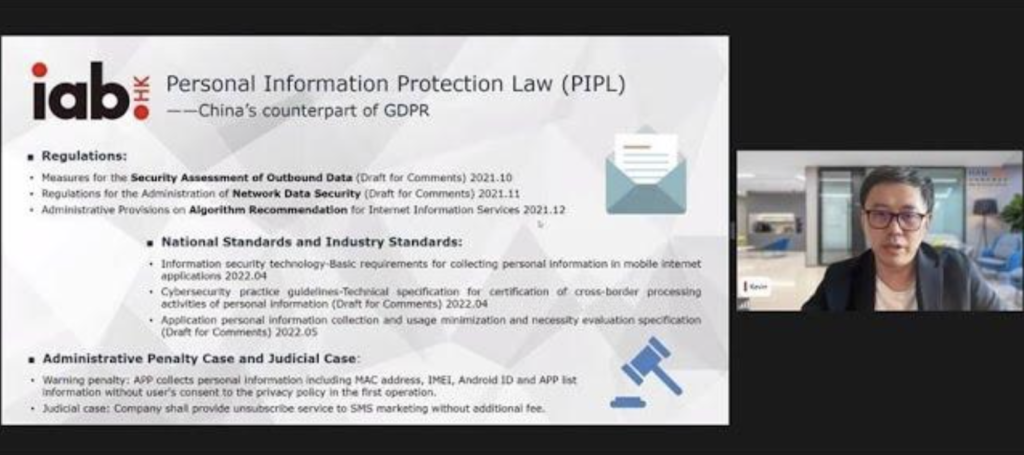 2022 Australia China Business Council – China-Australia Education Symposium
In June, EternityX was proud to be a major sponsor at China-Australia Education Symposium. We are well-positioned to help universities influence students' decisions along their academic pursuits journey – through social media, search engine marketing, and paid media.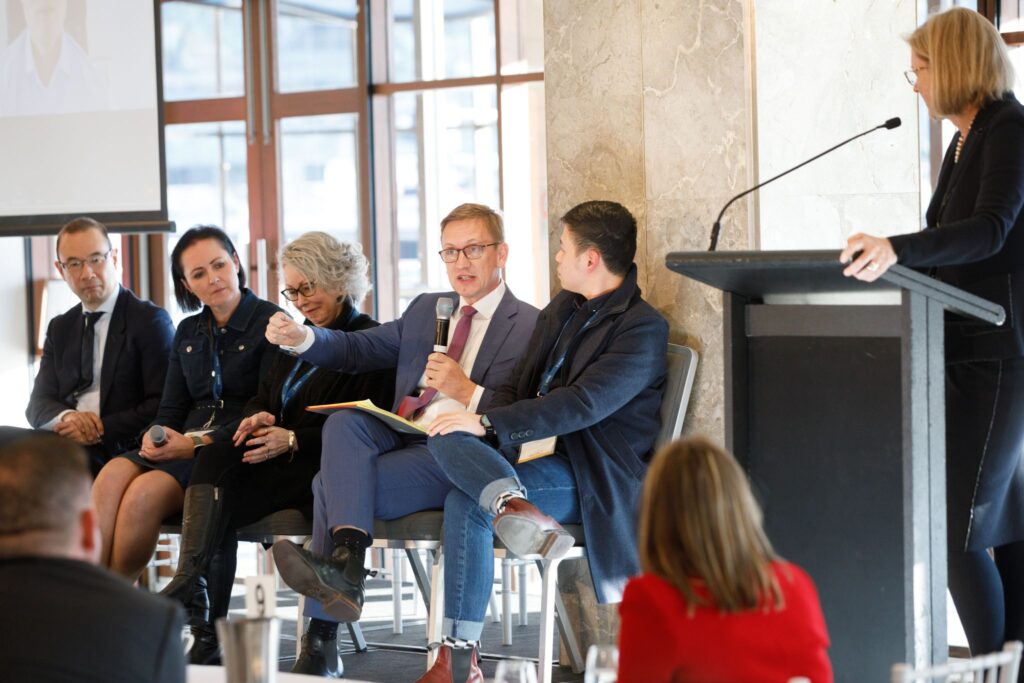 Campaign Asia's Online Training Event
EternityX's Senior Account Manager Neil Yan participated in Campaign Asia Pacific's online training event and won the simulated pitch based on the 'live brief' from the client NTUC Income with his team members.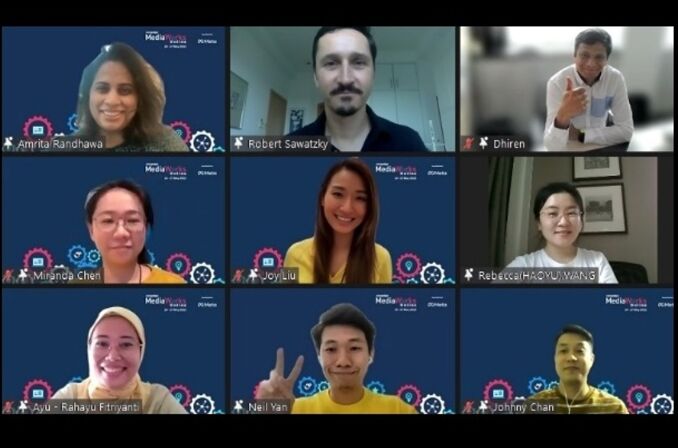 Campaign Asia-Pacific
"Entrepreneur of the Year" – Charlene Ree
The 6th annual 2022 Women Leading Change Awards recognize outstanding women from the Asia Pacific marketing communications industry for their achievements. Charlene Ree, CEO of EternityX, received the Entrepreneur of the Year Award.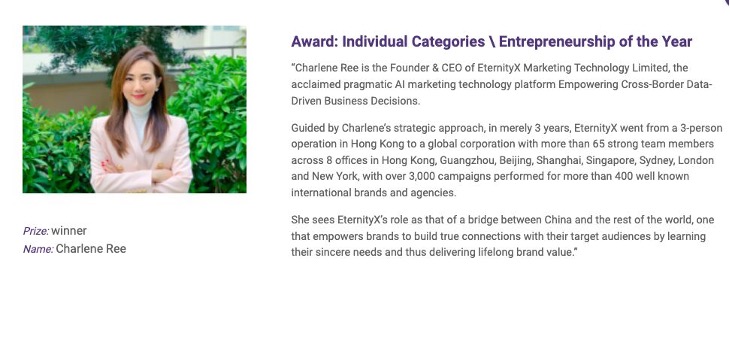 Golden Mouse Award
"Annual Digital Marketing Influential People" – Charlene Ree
"Annual Best Digital Marketing Platform" – EternityX
EternityX was proud to gain industry recognition at the Golden Mouse Award ceremony for our innovation and technology capability. Our CEO Charlene was also named the Annual Digital Marketing Influential People for her contribution.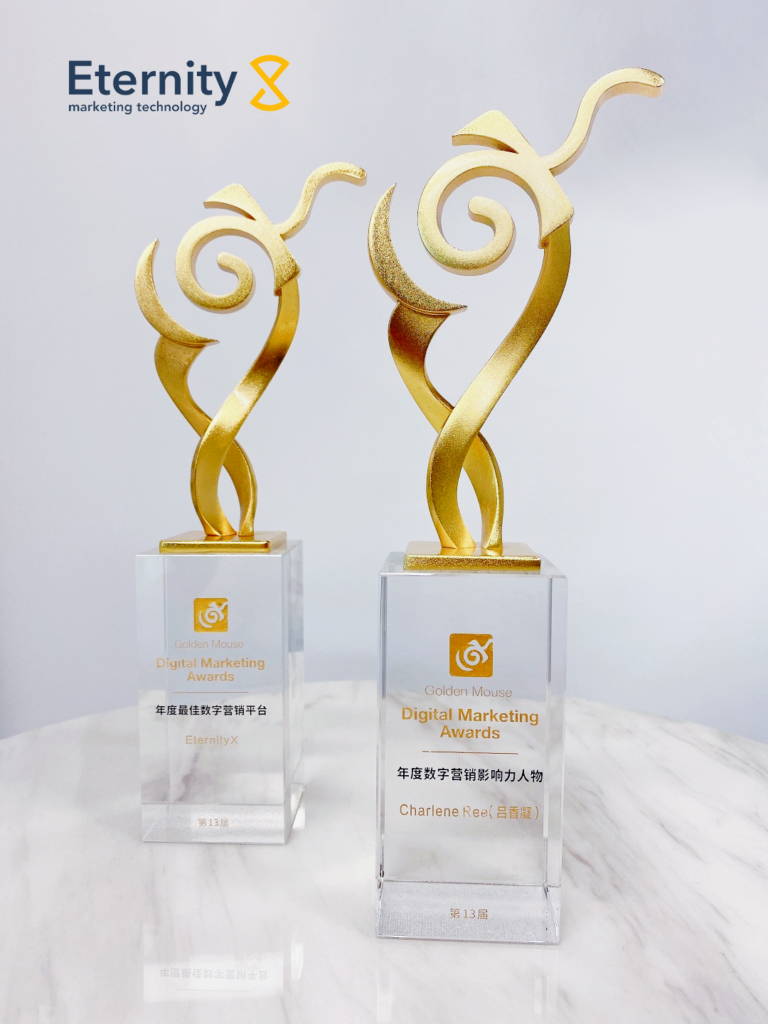 Service Launch: Web3 Marketing Solutions
EternityX has proudly launched its full-stacked Web3 marketing solution service, featuring virtual assets monetization and NFT customized designs, social media management, and consultation for your long-term, strategic roadmap planning in the Web3 era. Join the Web3 Revolution Now!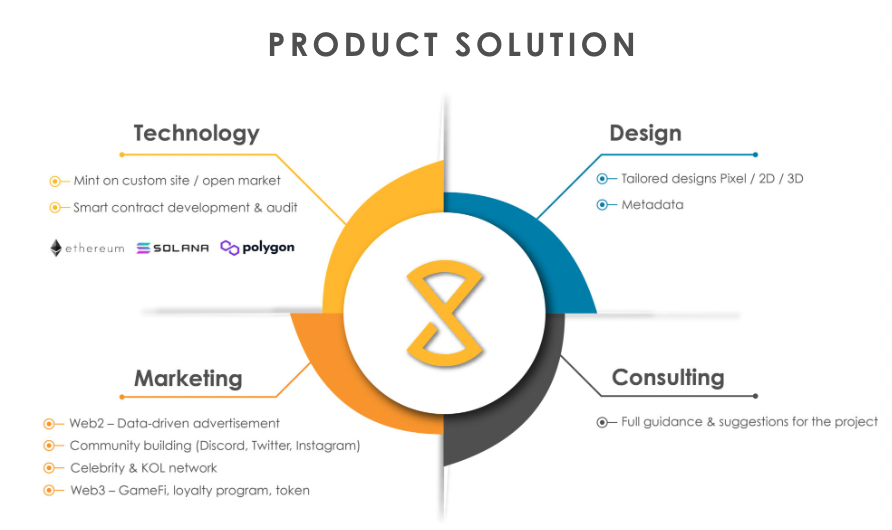 SCMP's Coverage on China's Personal Information Protection Law
In July, our Vice President, HK & Macau Elyse Leung shared her insights on SCMP regarding how Hong Kong mall owners/ retailers could adapt their privacy policies and app-based loyalty programmes to comply with the latest data privacy law in China to prepare for the visit of Chinese tourists.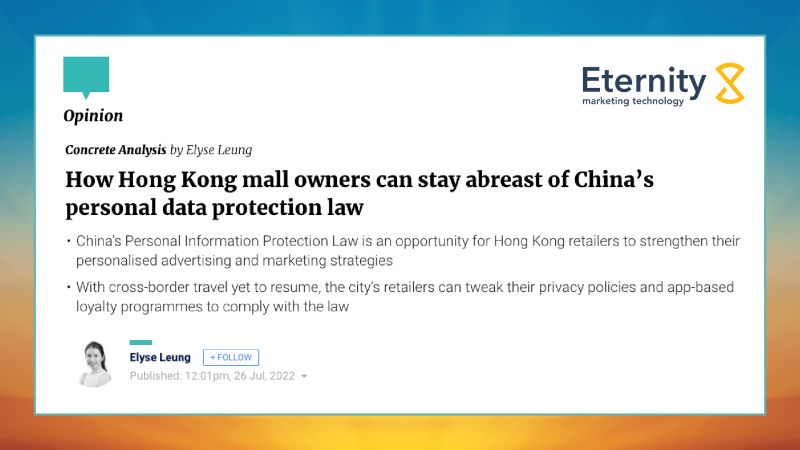 Global Digital Marketing Business Services Ecological Map
On July 12, 2022, Zhiniuer released the 2022 Global Digital Marketing Business Services Eco-Map, which is open to the global market and selects 370+ quality enterprise service providers. In this release, EternityX was recognized for its professionalism and was selected in four categories.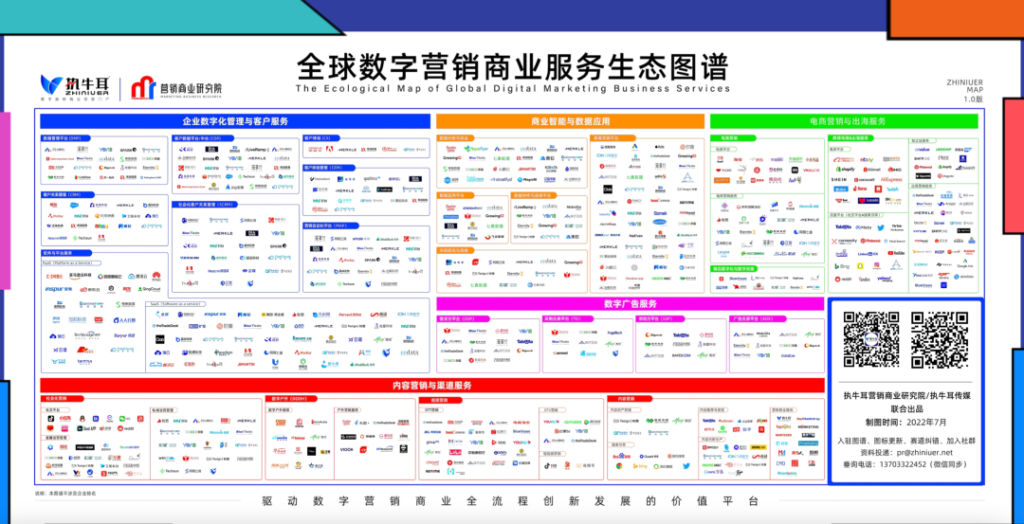 2022 Topdigital Innovative Marketing Award
EternityX's CEO Charlene Ree won the Outstanding Contribution Award at 2022 Topdigital Innovative Marketing Award. The Award honors innovative brands, marketing agencies, and influential figures with impressive achievements in marketing strategy, creativity, and technology.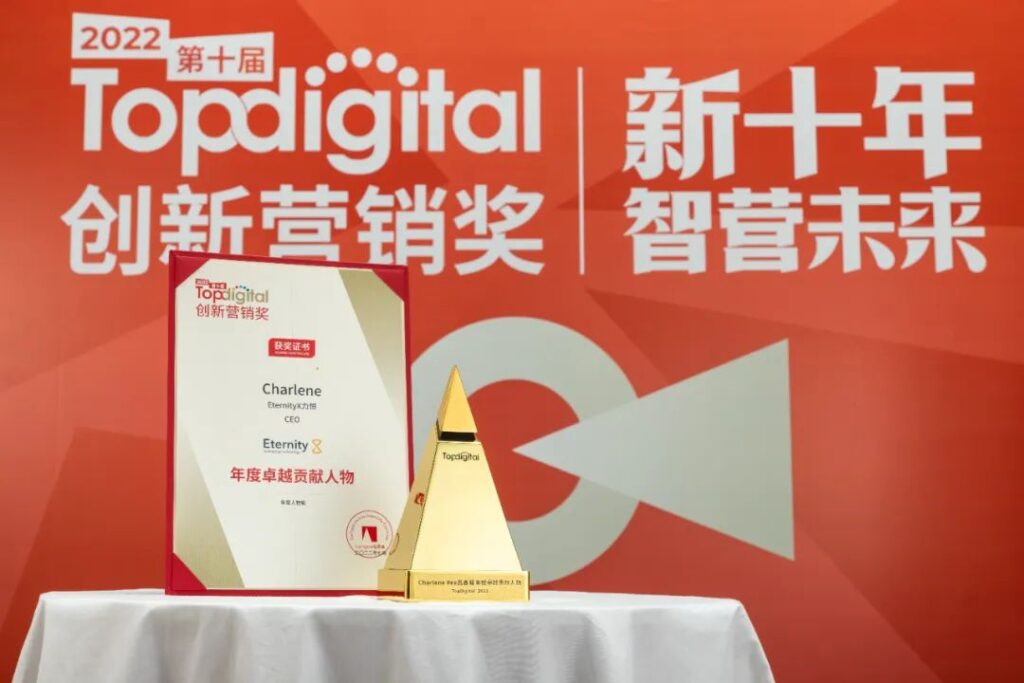 Morketing Brand Globalization Summit
As the diamond sponsor of the 6th Morketing Brand Globalization Summit 2022 in Shenzhen, we were thrilled to officially introduce our Web2 + Web3 integrated marketing solution during the summit, which received enthusiastic responses from visitors.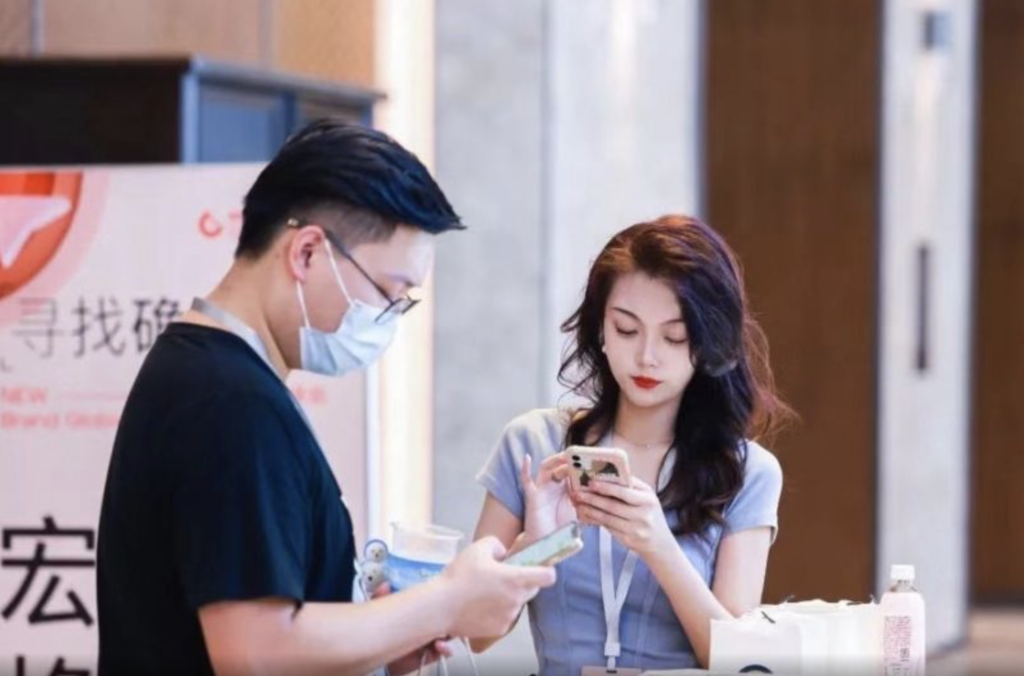 HKET's Coverage on Nurturing Young Talents in the Tech Industry
Our CEO Charlene shared with HKET in September on how she nurtures and retains young talents in the tech field by providing a flexible working hour policy, providing new learning and growing opportunities, and leveraging internal management tools and external CRM systems.
SCMP's Coverage on Preparing for Web3 and the Coming Transformation of Retail
As more shopping centre owners and retailers hop on the bandwagon, it is vital to plan out Web3 marketing campaigns to succeed carefully.  EternityX's CFO David Lee shared his insights on how shopping centre owners and retailers can prepare for Web3 and the coming transformation of retail with real-life examples such as K11 Musea and Tuen Mun Town Plaza's NFT campaigns.
Tiger Roar Award
"2021-2022 Best Programmatic trading System/ Tool/ Platform of the Year"
Competing with over 800 companies, EternityX stood out from the crowd and won the Best Programmatic trading System/ Tool/ Platform of the Year Award. EternityX can achieve precision targeting with its unique AI algorithm, developed based on the users' demand cycle to provide practical and invaluable audience insights.
2022 Morketing Awards
Charlene Ree, CEO of EternityX was invited to be a member of 2022 Morketing Awards' judging panel and has reviewed and judged over 100 awards at the Final Judging.
Furthermore, EternityX also participated in the judging of the following awards:
TMA Top Mobile Awards
IAB HK Best use of Programmatic Advertising Award
iResearch Marketing Awards
Sharing on Digital Marketing Trends at The Hong Kong Polytechnic University
Our Vice President, HK & Macau Elyse Leung is invited again by the School of Hotel and Tourism Management, The Hong Kong Polytechnic University in October to share some latest digital marketing trends in the hospitality industry.
Team Lewis Online Webinar
Our Managing Director Global, Remy Wong did an insightful sharing on Team LEWIS online webinar on China's media landscape, and how brands could overcome the entry barriers of the China market. 
CAAC Cloud Creative Workshop
During the online live stream of CAAC in October, our CEO Charlene Ree and CFO David Lee shared how leading and up-and-coming businesses may transition to Web3 in the rapidly evolving Chinese market with compelling case studies. The duo emphasized the significance of having an integrated and all-encompassing web3 marketing solution.
IAB HK's Event – Storytelling for Successful Use of Audience Centric Strategy in Omnichannel
Our Managing Director Neil Yan was thrilled to be invited by IAB Hong Kong to present thoughts on how Cartier Hong Kong's WeChat campaign notch-up success. The sharing serves as a quick guide to luxury brands on how to reach their desired Chinese audience by driving quality traffic to their WeChat mini program.
China Digital Marketing Ecological Map 2022
At the end of 2022, China Digital Marketing Ecological Map 2022, was officially released, and EternityX was once again selected in three main categories, namely DSP, Web3 Marketing – Metaverse, Data Analysis Tool.
Programmatic Pioneers Summit Asia 2022
The two-day Programmatic Pioneers Summit event in December has brought together programmatic industry leaders, and we were excited to learn that our guests enjoyed our workshop's sharing – "Captivate Affluent Chinese Audience All Around the World" hosted by our CEO Charlene Ree and Managing Director Global Remy Wong.
"Captivate Affluent Chinese Around the World" Luncheon Event 
EternityX enjoyed our business luncheon in Singapore, where we shared our experience and insights on captivating affluent Chinese audiences and had meaningful conversations with our delightful guests. Contact us if you would like to get the key takeaways of our event!
1st Xmas Fiesta in Singapore
EternityX was proud to end the year 2022 on a high note with our 1st X'mas Fiesta in Singapore. We cherished the chance to meet and reunite with some of our clients in person, celebrate our year of growth and achievements, and make new and old connections. See some of our clients' success stories here.
……
In the coming years, EternityX will continue our efforts in technological innovation, personalization of marketing campaigns, and the launch of precision marketing strategies supported by accurate data and technology. We dedicate to helping domestic enterprises to excel in cross-border marketing while offering one-stop marketing solutions for global brands entering China and collaborating with industry partners to develop sustainable market growth strategies. Subscribe to our newsletter to learn the latest China marketing trends and strategies!